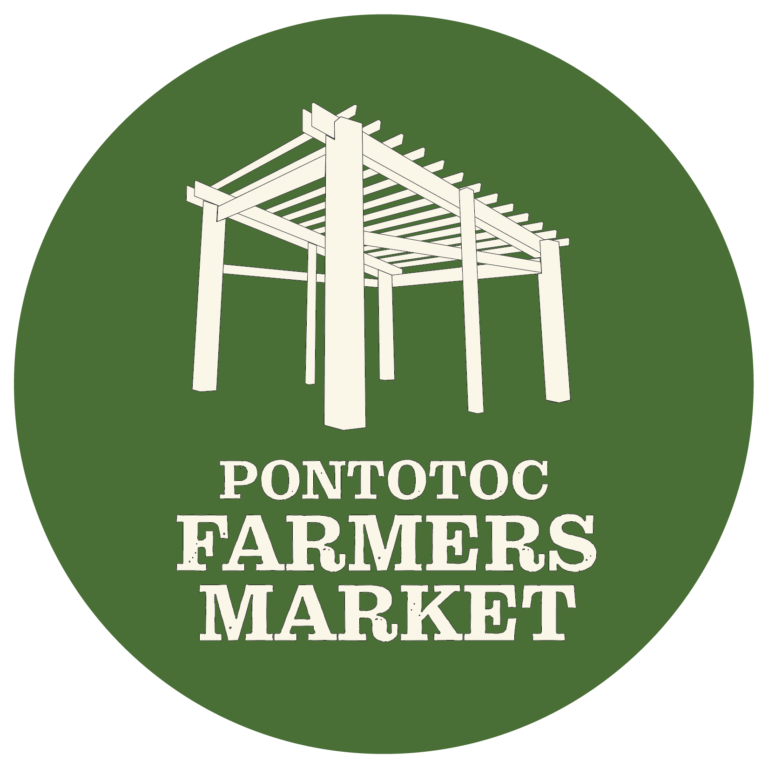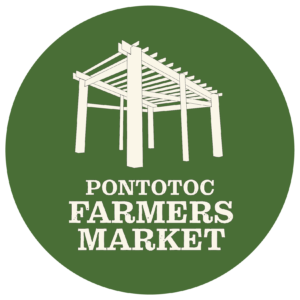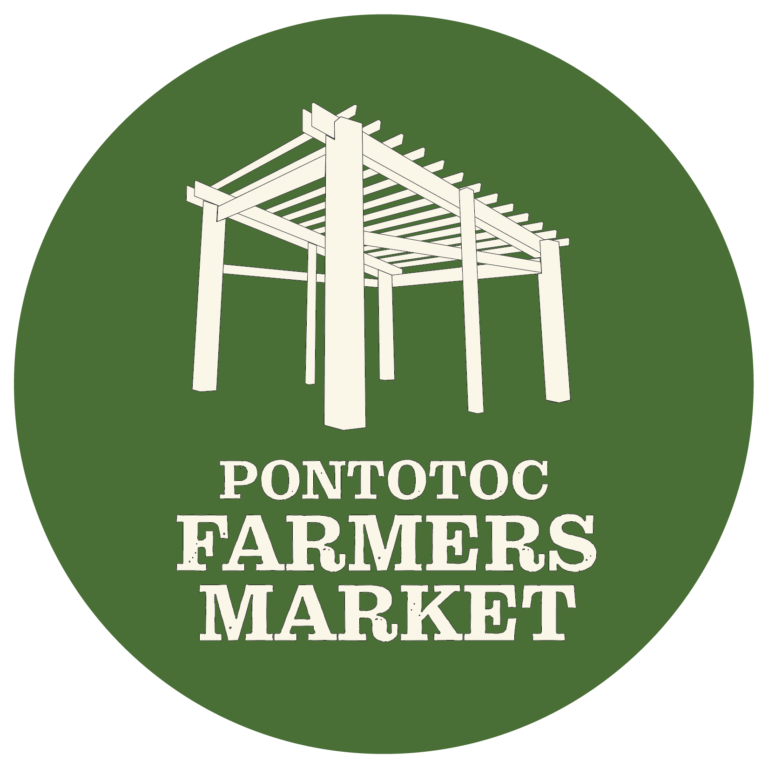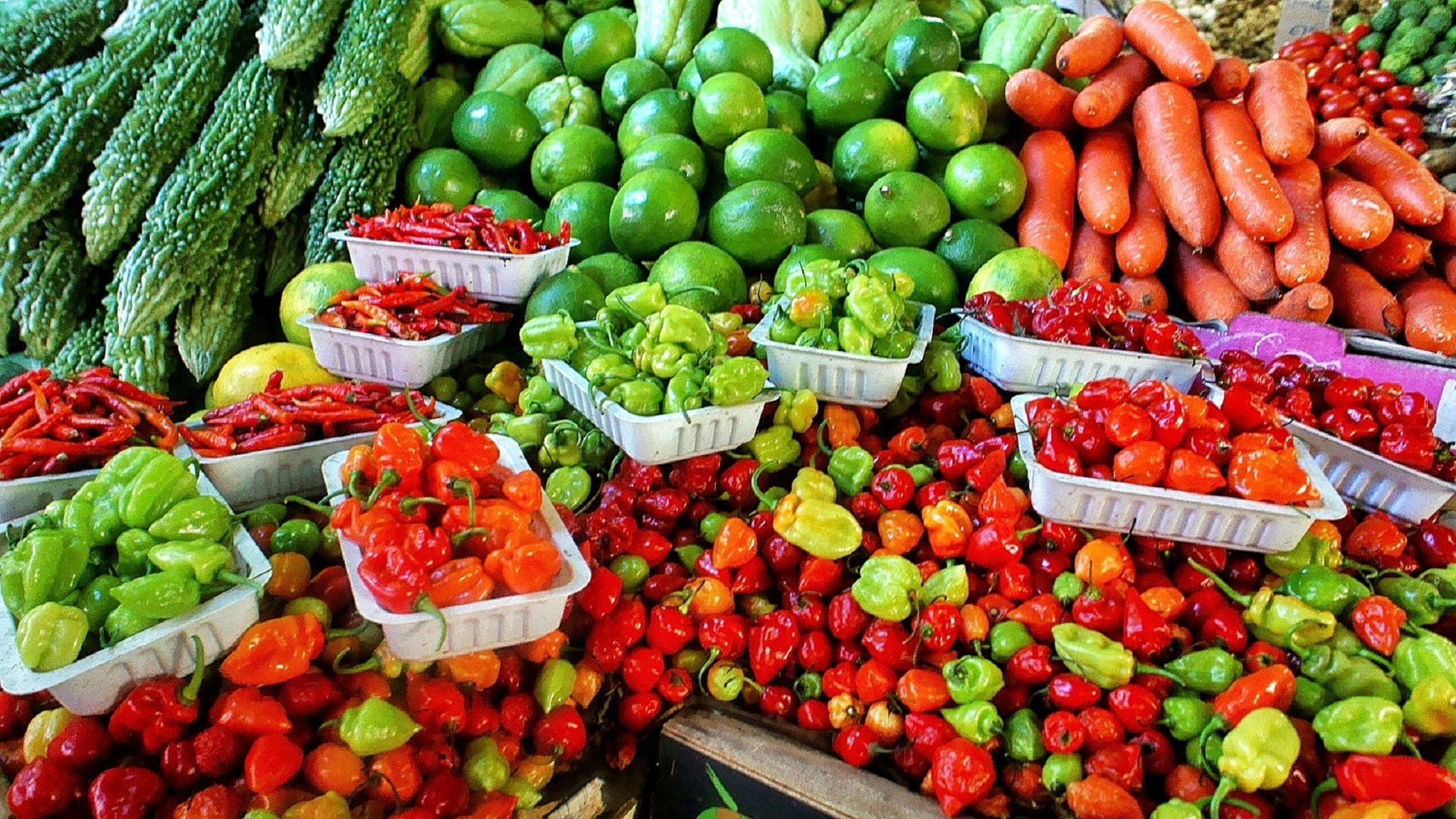 2023 Guidelines and Procedures
OUR MISSION
Foster a vibrant market supporting local growers, food producers, makers and artisans;

Ensure our community has access from a central location to a wide array of high quality, locally grown and produced food; and

Enhance

community quality of life by providing health and wellness activities and a social gathering place.
WHEN AND WHERE:  The Pontotoc Farmers Market ("Market") is held every Saturday, from 7:00 am to noon or sellout from May through October and Wednesdays from 3:00 pm to 6:00 pm during June through August.  The Market is located at 25 West Jefferson, Pontotoc, MS 38863.  We encourage all vendors to be ready to start selling when the Market opens.  Vendors may sell at the venue outside of market hours with the permission of the Market Manager and the Pontotoc County Chamber of Commerce/Main Street Association.  
BECOMING A VENDOR:  Old and new vendors must fill out and sign an application yearly.  By signing the application, the vendor certifies that the vendors' main operator/seller has read, understood and agreed to adhere to all applicable guidelines and procedures.  At this time, there is no fee to register as a vendor and no fee to sell at the Market.  However, please be aware that this may change in the future.  Vendors will be accepted as needed in accordance with these guidelines, see below, and at the discretion of the Farmers Market Steering Committee and approval by the Market Manager.  Application may be submitted online through pontotocfarmersmarket.com or emailed to [email protected] or delivered/mailed to:
Pontotoc Farmers' Market
c/o Pontotoc Chamber of Commerce
109 North Main Street
Pontotoc, MS 38863
For questions, please call or text the Market Manager at 662-760-6703 or email [email protected].
VENDOR GUIDELINES
Original Producer: 

Vendors must be the original grower or producer, or be engaged in a direct cooperative arrangement approved by the Market Manager.  Unless approved by the Market Manager, all items sold must be grown or produced within forty (40) miles of the venue by the vendor, a family member or employee of the vendor.  Priority will be given to those vendors who grow, raise or harvest local products that they sell or that are featured in the items they sell.

Conduct:

Vendors must be honest and are required to conduct themselves in a manner that contributes to a positive shopping experience for Market customers and should avoid unsuitable language, crude jokes and other inappropriate behavior.  Vendors are required to remain kind and courteous to all fellow vendors.  Market management will strive to create an atmosphere where seasoned farmers and producers can mentor new growers.

No Discrimination: 

No vendor may discrimination on the basis of race, creed, religion, age, color, disability, sex or national origin in selling or conducting activities at the market.

Pricing: 

Vendors set their own prices for their products.  All scales used are subject to inspection.  Exchanges of product and/or refunds are at the vendor's discretion.

Sales Tax:  See Miss. Code § 27-65-103(f).  Exemptions; Agricultural.

Vendors selling homegrown Mississippi produce (grown by the vendor), Mississippi home processed foods (made by the vendor), from a MDAC certified market, are exempt from the collection of sales tax.

  Home processed food vendors that are an extension of an established retail food outlet

are not exempt

from remitting sales tax.

Vendors selling agricultural food products that were not produced in Mississippi, landscape plants, home processed food products not made in Mississippi, and/or arts and crafts must remit sales tax to the Mississippi State Tax Commission.  OUR MARKET DOES NOT COLLECT OR REMIT SALES TAX.
Bay Space:

Bays are not assigned for the season; however, the Market Manager will assign bays to each vendor on market day.  Every effort will be made to keep vendor bay assignment consistent.  Please be courteous and cooperate with other vendors if space sharing is needed.  Vendors are encouraged to post a business sign or farm name in their display area.  A bay space is considered to be the approximate width of a vehicle.

Electricity: 

Vendors must inform the Market Manager of their electrical needs and receive prior approval before using any existing electrical outlets at the Market.  If extension cords are used, they must be designed for outdoor use, be three-prong, safely secured at all times and out of the way of foot traffic.

Supplies: 

Each farm/business will be responsible for bringing needed supplies such as: tables, tablecloths, chairs, scales, signage, price lists, marketing materials, food sampling supplies and change.

Permits and Licenses:

All vendors and fundraisers selling at the Market must abide by all applicable federal, state, and local health regulations.  All required permits and licenses must be kept current for the entire market season.

Clean Up:

When selling at the Market, each vendor is responsible for maintaining their area in a clean and sanitary manner with attention to public safety.  Before departure, each vendor must clean all trash and unsold product, including sweeping up any debris, within and around their allotted space.

Order of Priority for Vendor Applications:

Ag product producers have priority over all other vendors.  Highest priority is given to farmer & grower vendors who bring product to market that is 100% grown and harvested on farmland they own/lease and operate.  Priority will also be given to Pontotoc residents and those using locally sourced ingredients in prepared or artisan foods.  Bakers and Cottage Food Producers must live or produce their product within forty (40) miles from the market.  Artisans and makers are selected based on whether the product is useful in the home, farm or garden, the quality of the product and the need to avoid duplication.  Vendor selection is the role of the Market Manager following these guidelines established by the Steering Committee.

Liability:

The Market highly recommends that vendors carry liability insurance, however we are not requiring you to do so.  Any vendor who does not carry liability insurance will be required to indemnify and hold harmless the City of Pontotoc, the Pontotoc County Chamber of Commerce/Main Street Association and the Pontotoc Farmers Market harmless in the event of a legal action brought against the vendor.

Young Adult Market:

For vendors 18 years of age and younger participating in our Young Adult Market, market management will supply canopies (if needed) along with tables, tablecloths, produce bins, chairs (if needed) and a method of advertising prices.  Market management will work to assign a mentor to assist youth vendors on market day.  Youth will be responsible for their products and change.  Signage, additional price labels, additional displays and samples are optional for youth.
MARKET MANAGEMENT
Steering Committee:  The Market is hosted by the Pontotoc Chamber of Commerce ("Chamber").  The Chamber has designated a Steering Committee to be the decision-making body for the Market.  The Steering Committee is chaired by the Market Manager along with appointed co-chairs representing the vendors.  The Steering Committee will set policies, determine rules and regulations for the Market, define job descriptions and rate of pay for staff and hire staff positions.  All vendors are eligible to participate in the Steering Committee.  Preferably, a diverse group of vendors shall represent the Market.  Other members of the Committee are: Chamber of Commerce Director, Extension Agent and all Market staff.  If required in the future, the Committee may establish a voting protocol to elect members to the Steering Committee.
Market Manager:  The Market Manager will serve as the Steering Committee's representative at Market as well as fulfilling the following duties and responsibilities.  Hours worked and wages shall be determined as budget permits by the Steering Committee.
Enforce Market rules and regulations

Assign spaces

Arrive 1 hour prior to Market and stay to end

Arrange for special events and entertainment at the Market

Participate in farm visits, if needed

Appoint staff as needed and as budget permits

Maintain a log of Market activity

Take comments/complaints from vendors and customers

Submit press releases and Market calendar events to local media

Coordinate advertising and publicity for the Market

Help promote and oversee Voucher and SNAP programs at Market
Amendment of Rules and Procedures:  These Rules and Procedures may be altered or amended by a two–thirds vote of the vendors present at any given meeting where the proposed change has been listed as an agenda item for said meeting.  Any member unable to be present at said meeting may submit to the Market Manager in writing, his or her comments, at least one week prior to the meeting.  Notice of specific language of proposed amendments to Bylaws must be provided in writing to the Market Manager and/or to the Director of the Chamber of Commerce at least 14 days prior to the meeting.